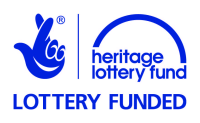 Arun and Rother Connections (ARC) was a £2.2 million landscape-scale project which has been delivered by a partnership of seven organisations working alongside local communities to promote a thriving river system where wildlife flourishes and where people value the unique natural and cultural heritage. The project is coming to a close in December 2016. 
You can watch our short film celebrating the project here: 
Our end of project conference is at Arundel Castle on Monday 7th November. Please visit our events page HERE to book your tickets for this free event. 
The ARC Partnership is very grateful to the Heritage Lottery Fund for supporting the project.
For queries about the ARC project, please contact: rachel.carless@rspb.org.uk